HAUNTED MILL & MONSTER'S BALL
Equal parts spooky, enchanting, creepy, and fanciful. We invite you to immerse yourself in our annual Haunted Mill, where artists have transformed the towering Maxon Mills into an exciting Halloween experience.
The Kids' Haunted Mill will be open from 3-5PM, with family-friendly Halloween festivities, including: hay rides, a costume contest, face painting, snacks, carnival activities, and more!
As the sun sets, the Adults' Haunted Mill opens from 6-9PM. We dare you to venture up the winding staircases of Maxon Mills for seven floors of thrills and chills.
At 9PM, the party continues into the evening at the Monster's Ball at the Lantern with live music and DJ sets. Come prepared to impress in your Halloween costume!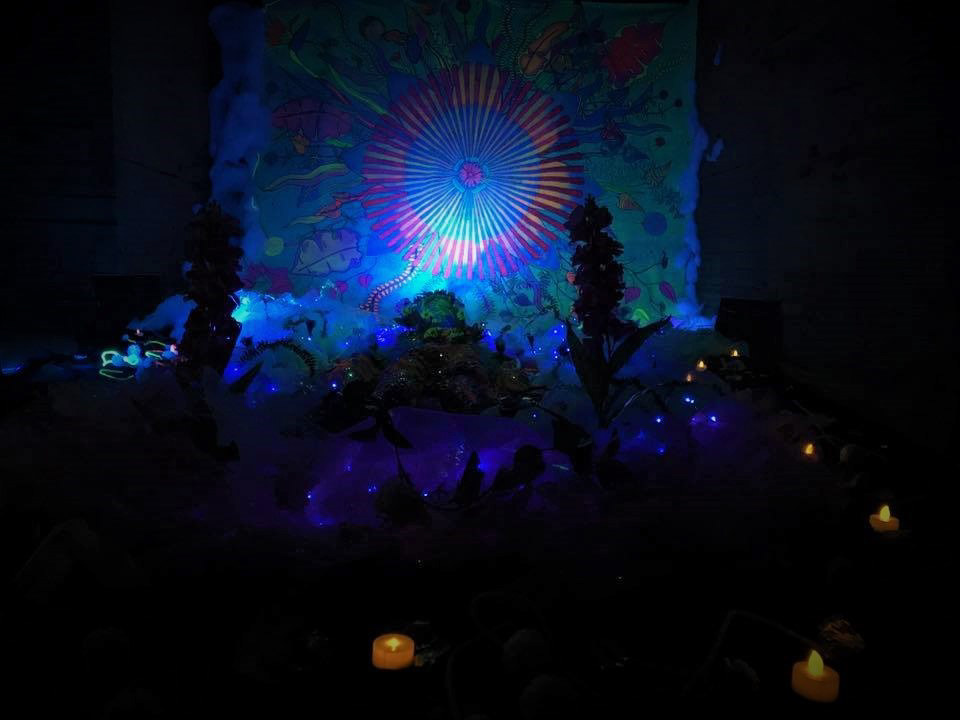 This is  an Art Installation at Wassiac Project Art Residency 
made with recycled materials, LED lights and colored plastic flowers.
Trans-funeral represents the symbolic death of an imaginary creature that has been dwelling over repetitive memories. A visionary of our deepest fears over the timeless dimension and mysteries of life & death - An unavoidable relationship between the organic decomposition of our bodies and the rich nourishment offered to earth.
Multidimensional fractals of the Passion Flower's ritual reaches out to to us opening the doors of perception. In a dreamland landscape where souls aches will disappear entering into the journey of unknown.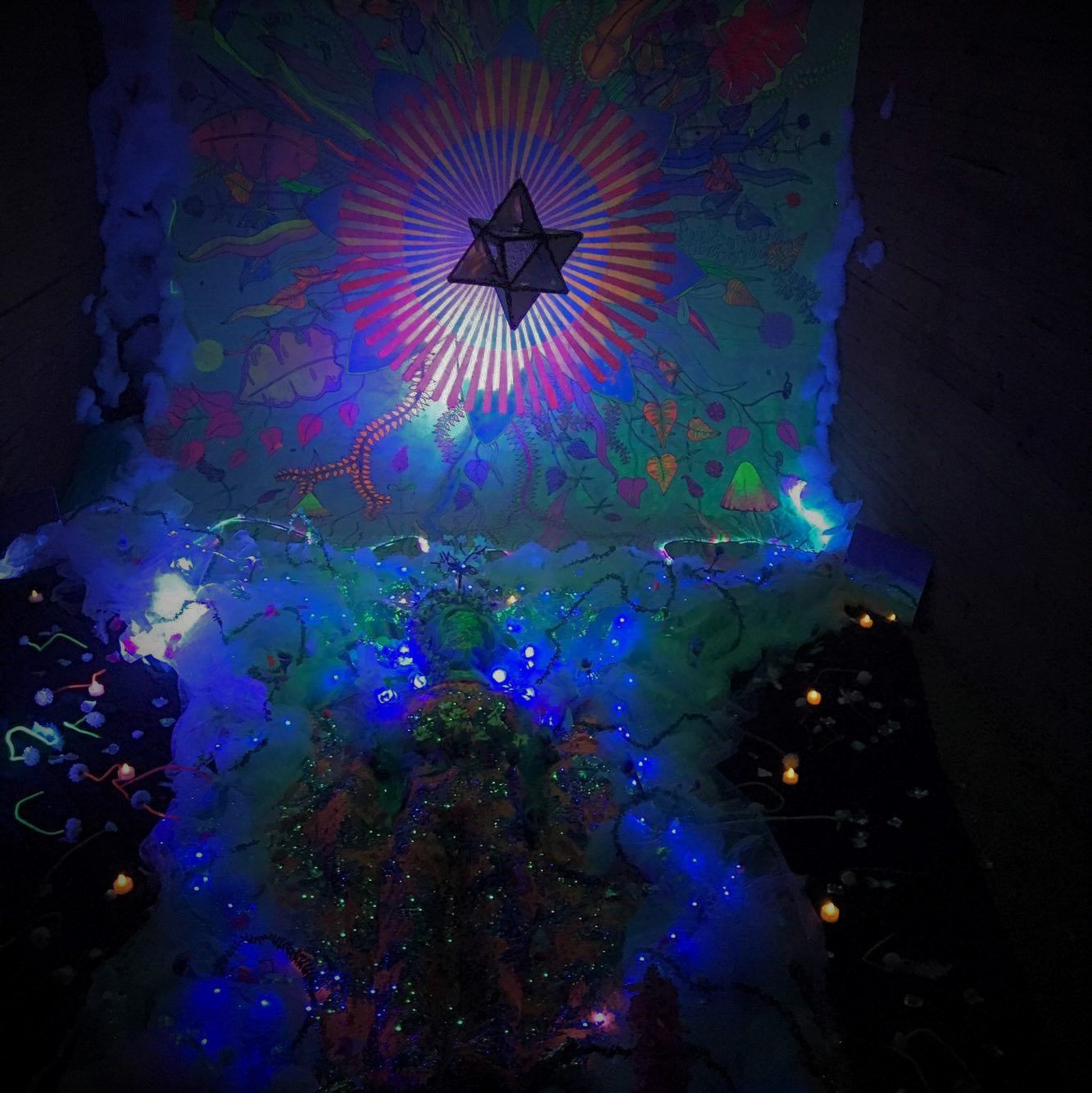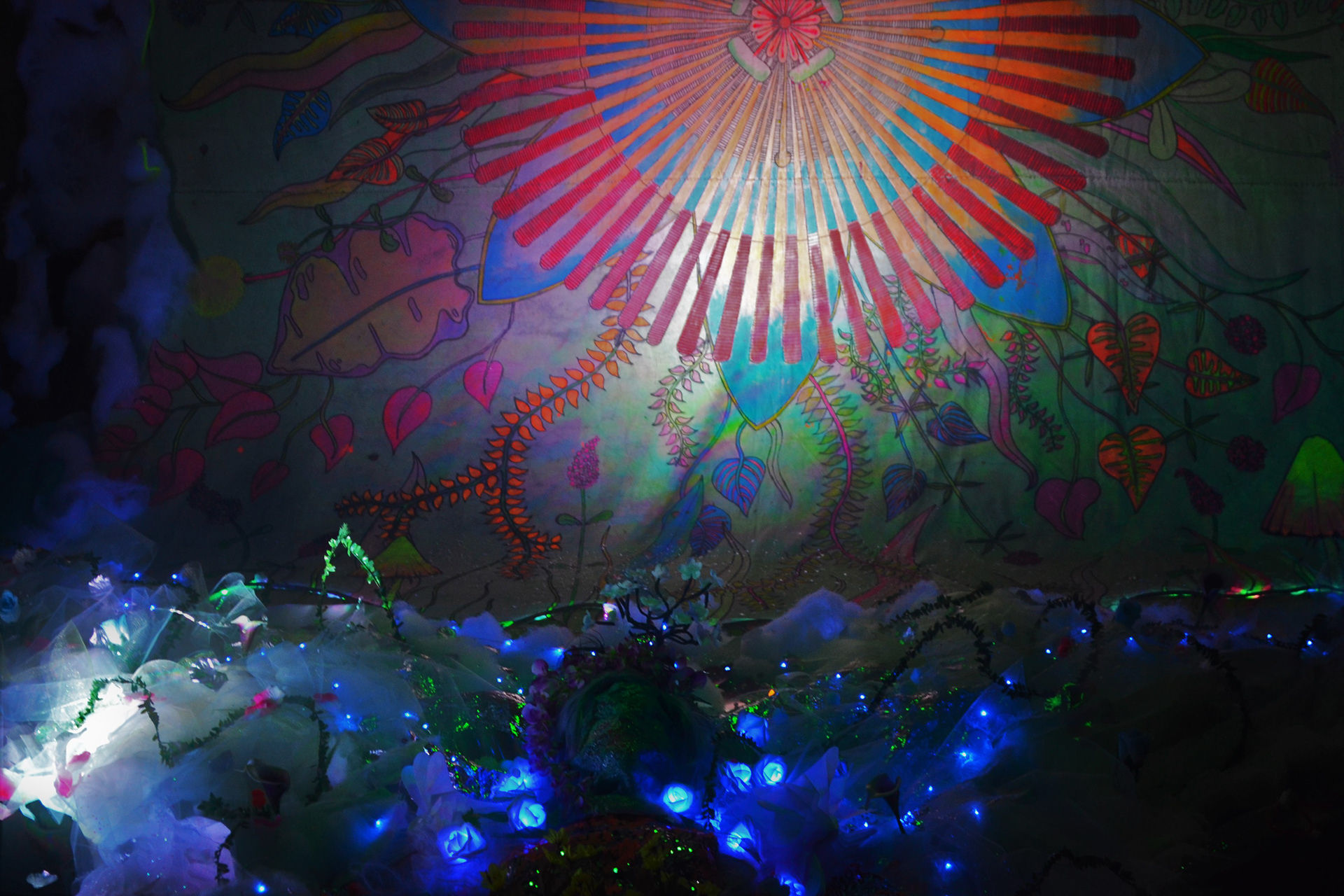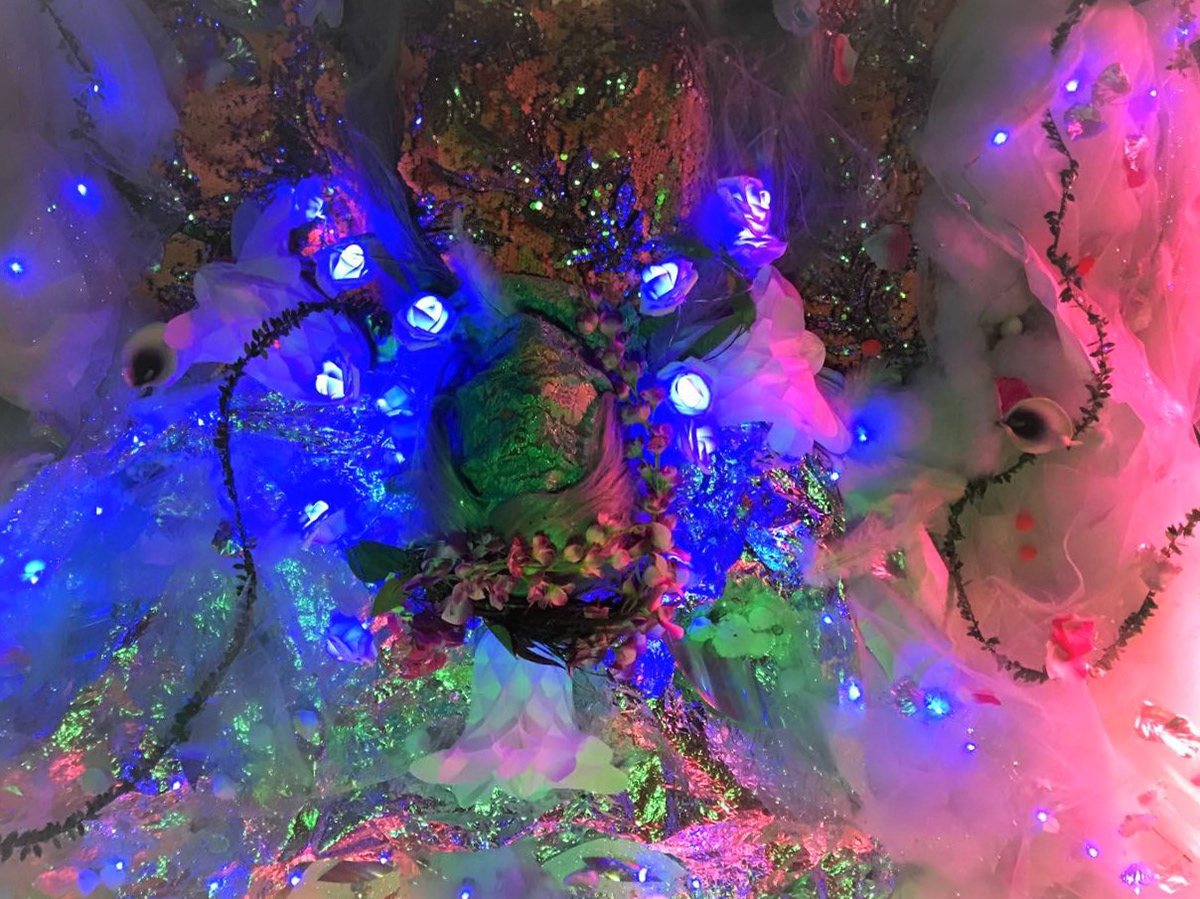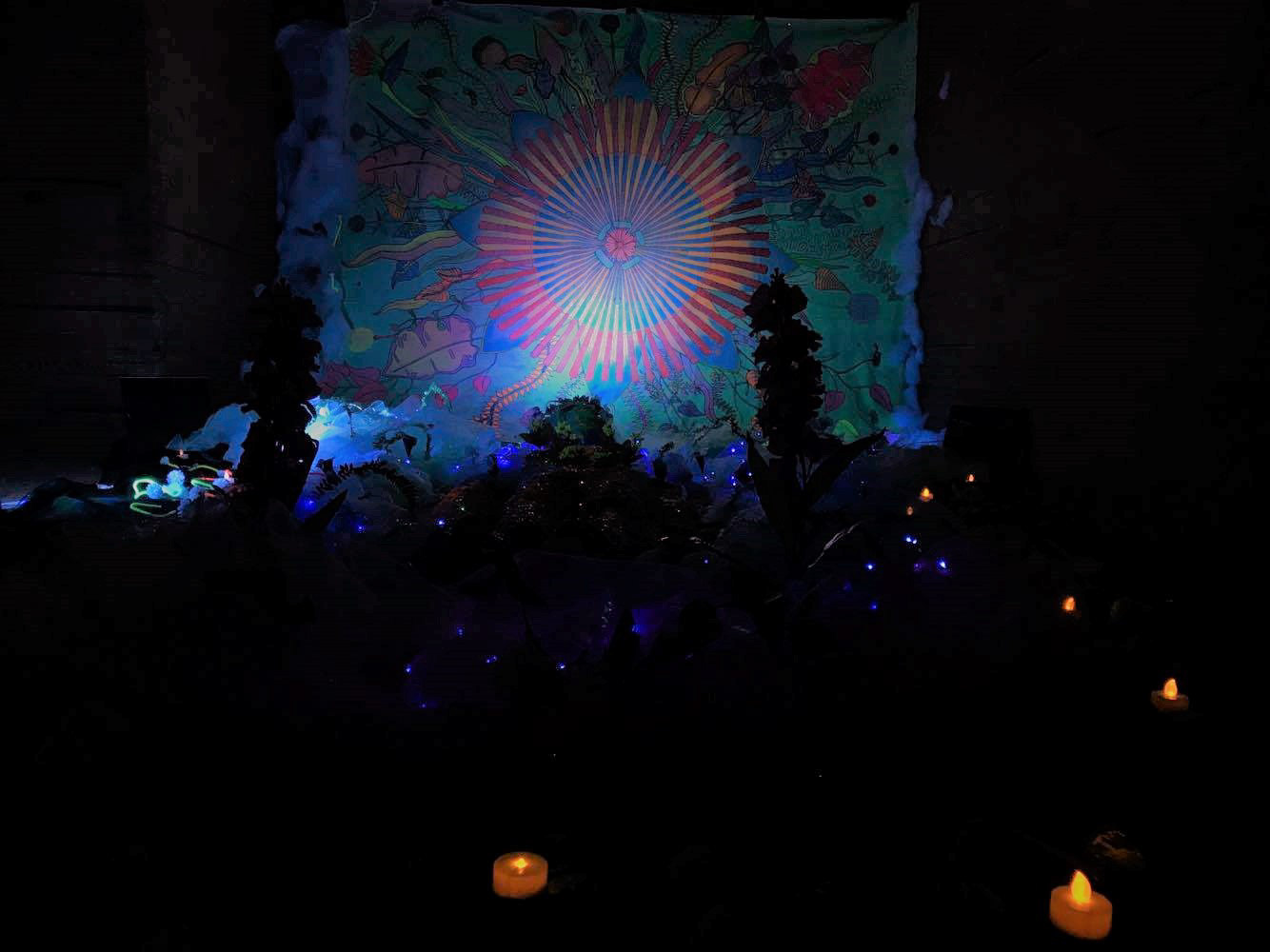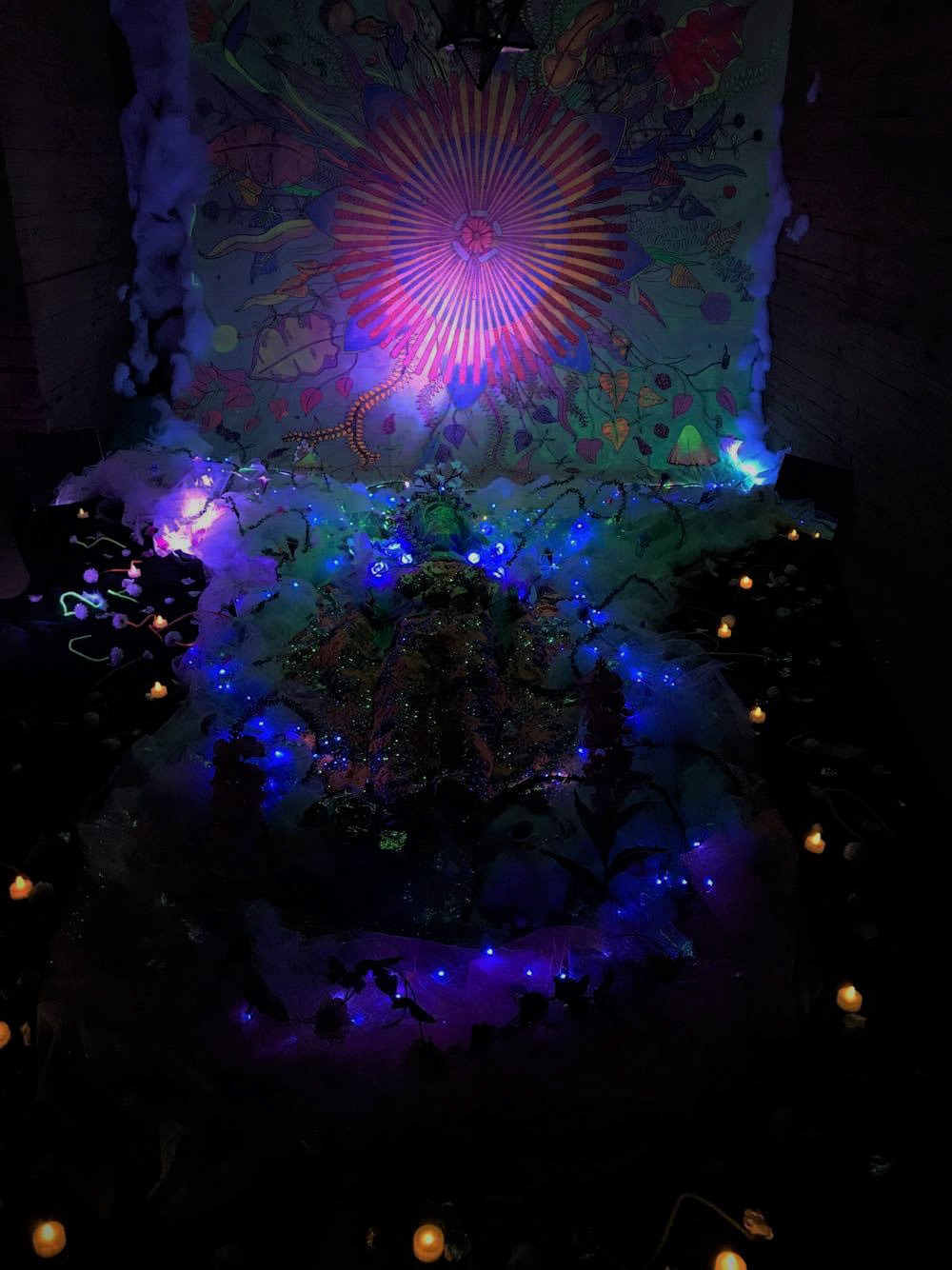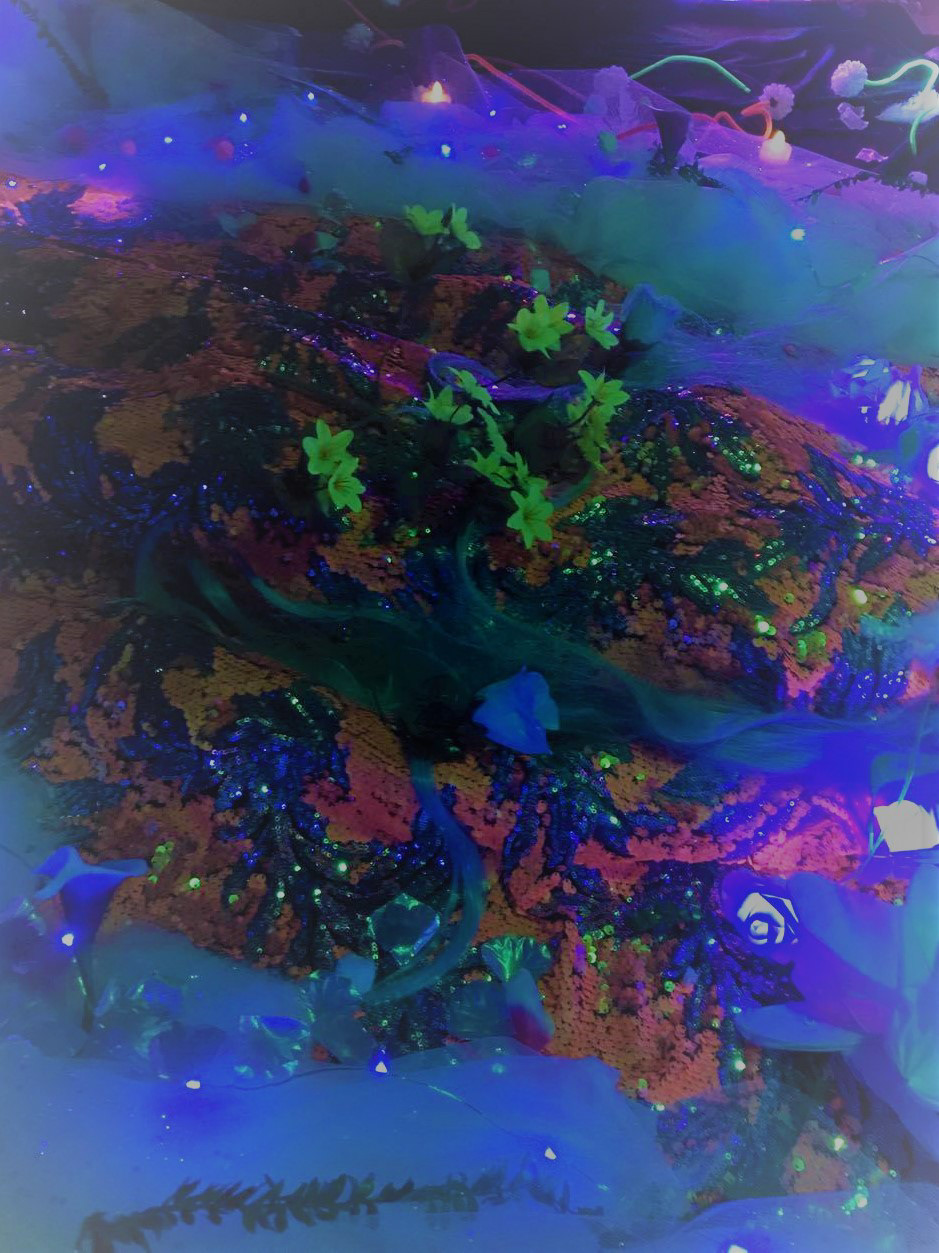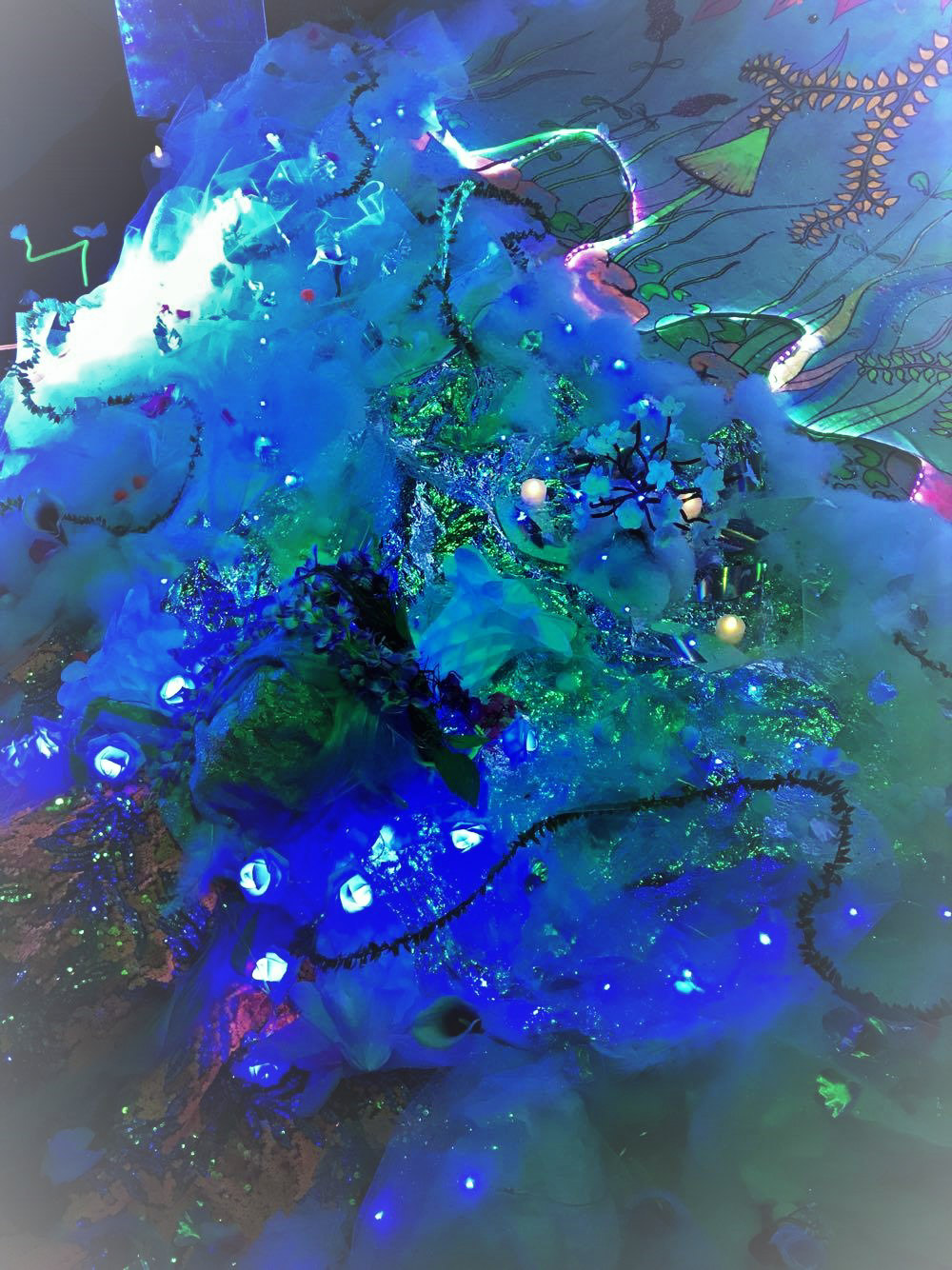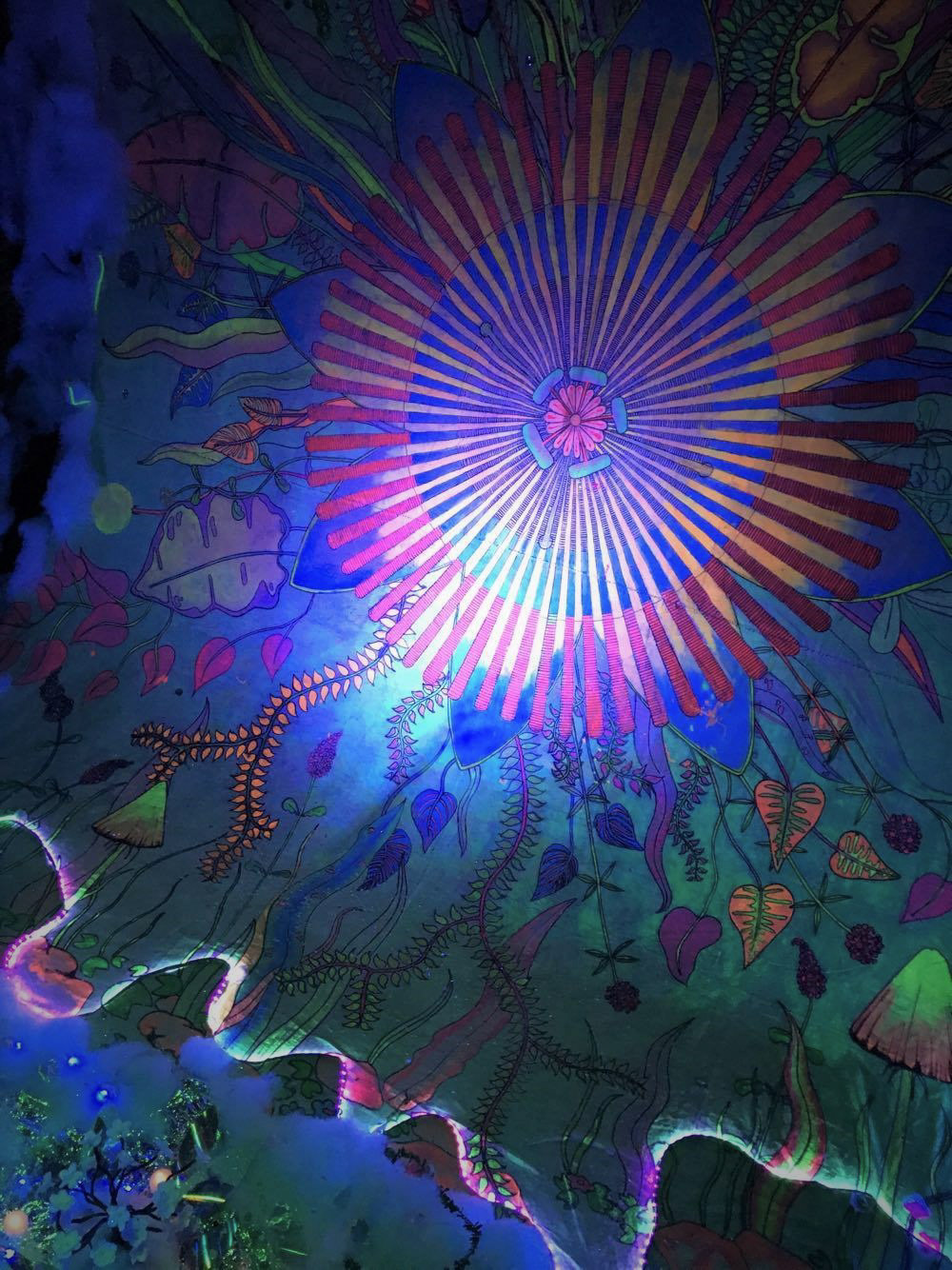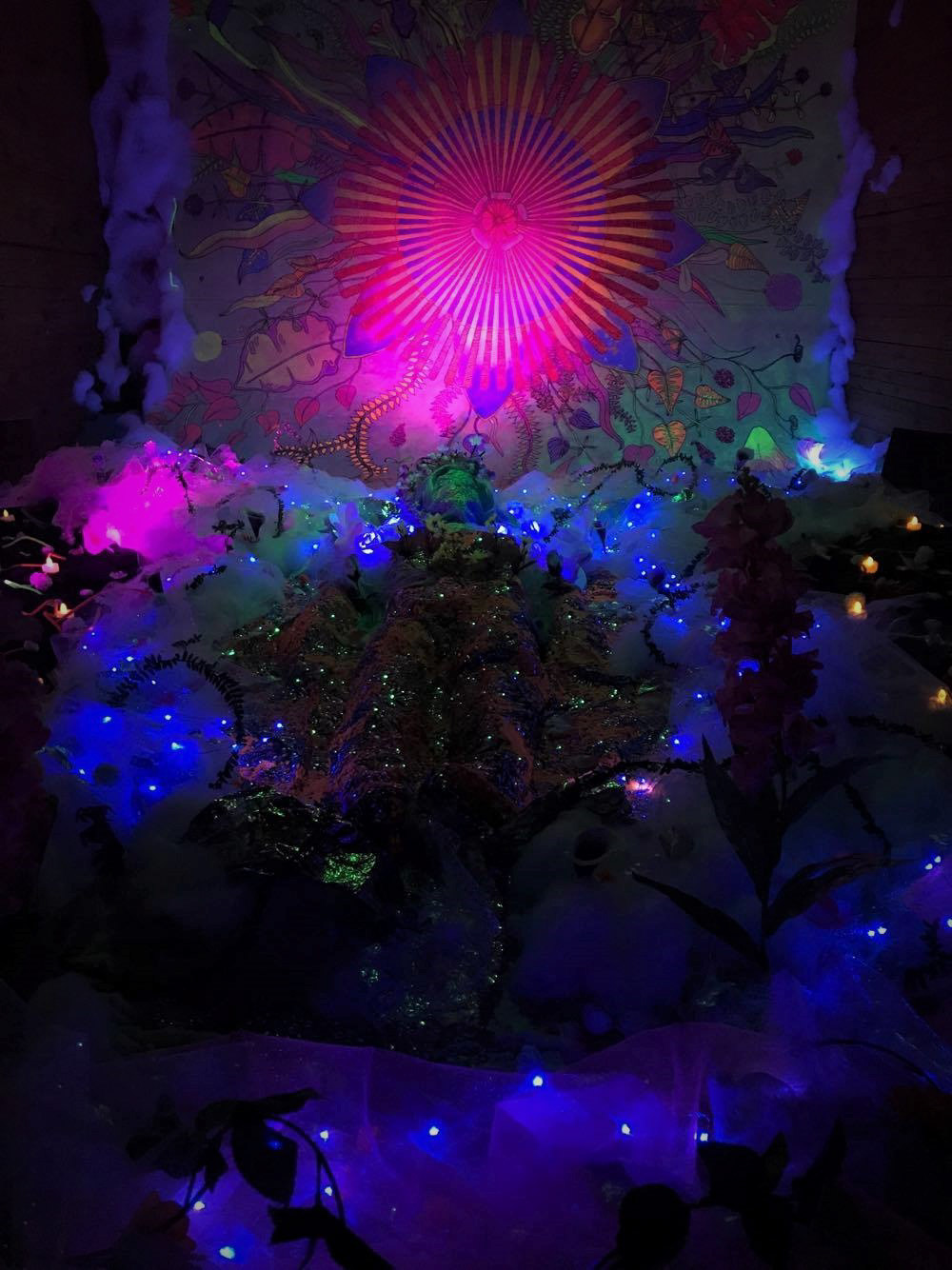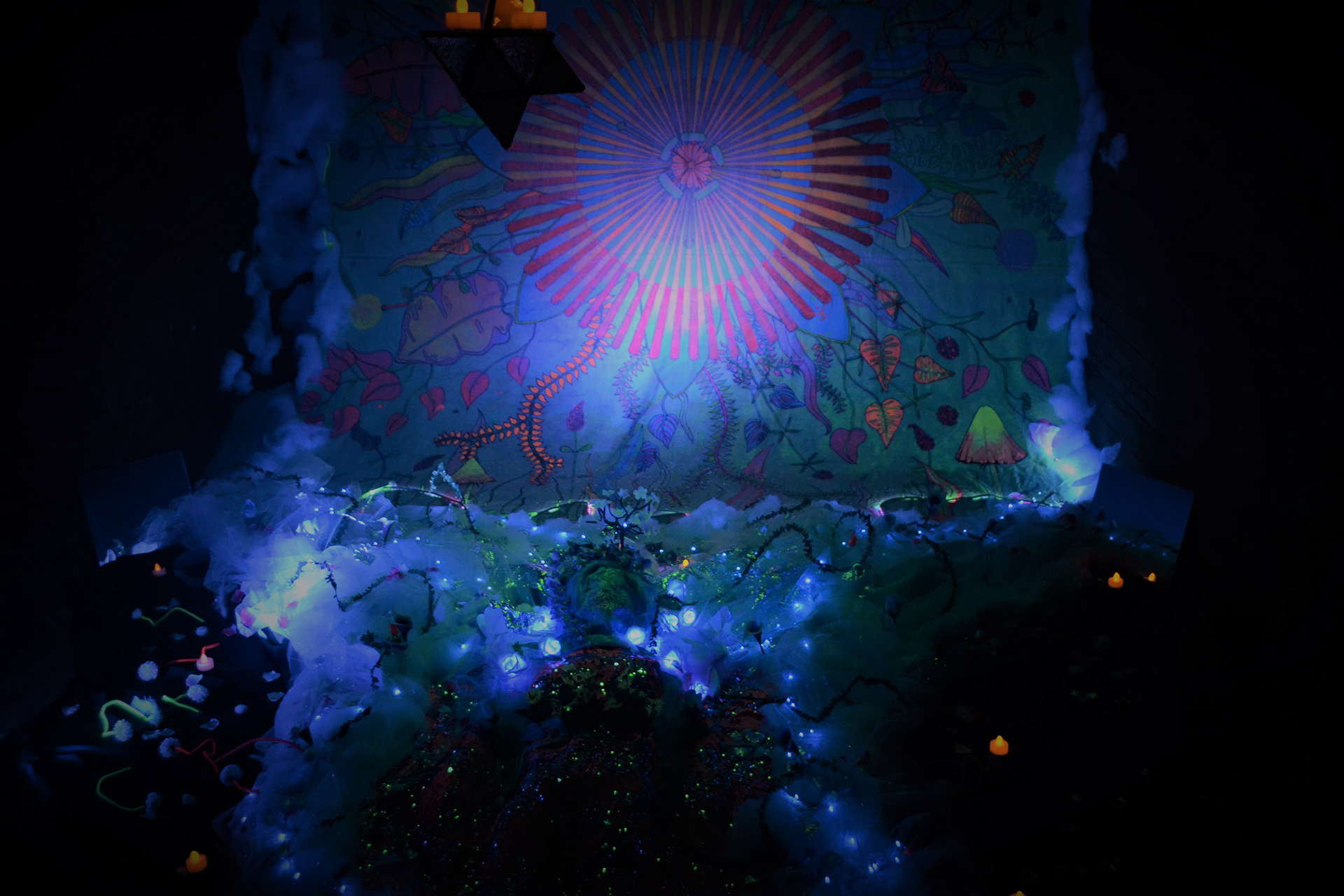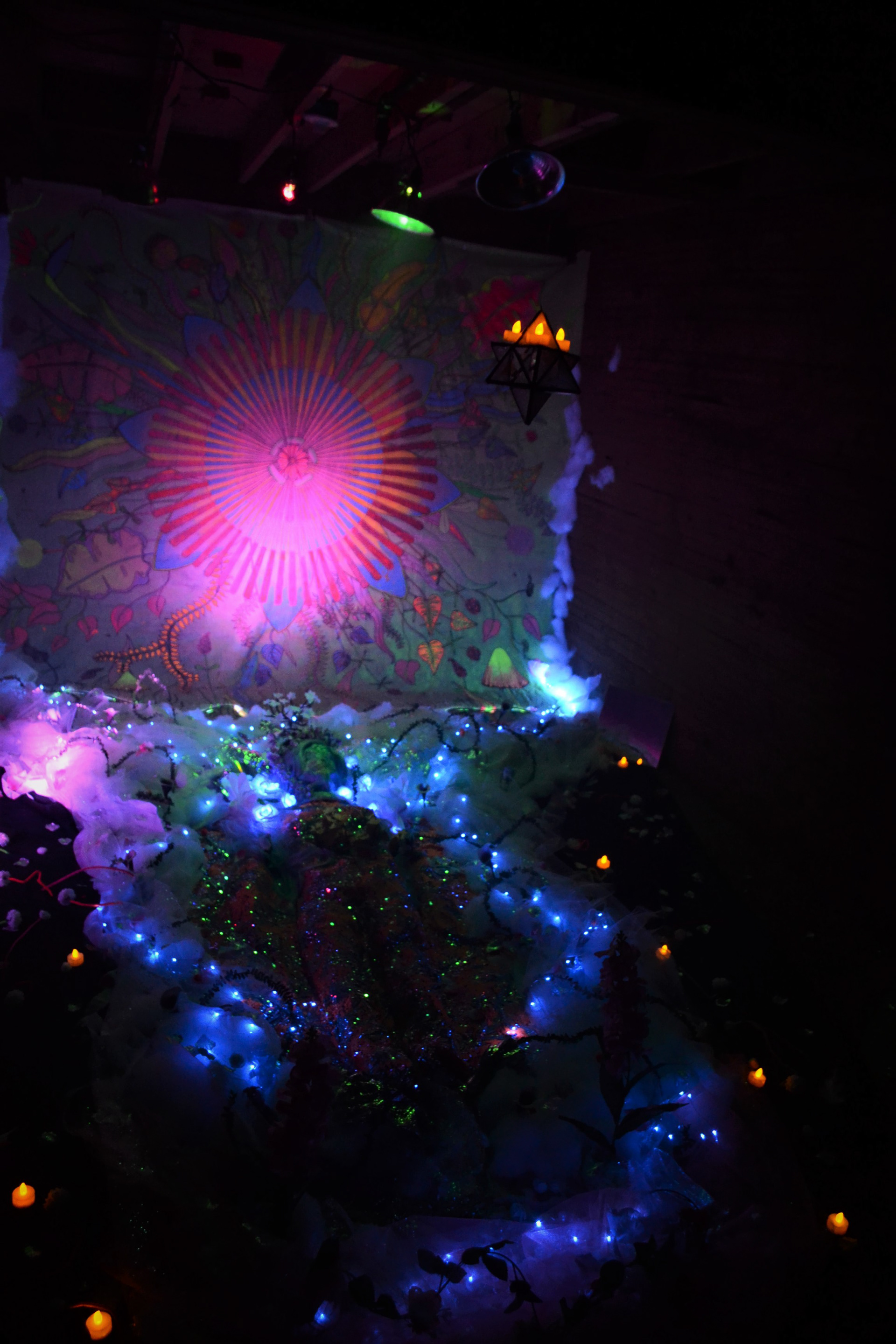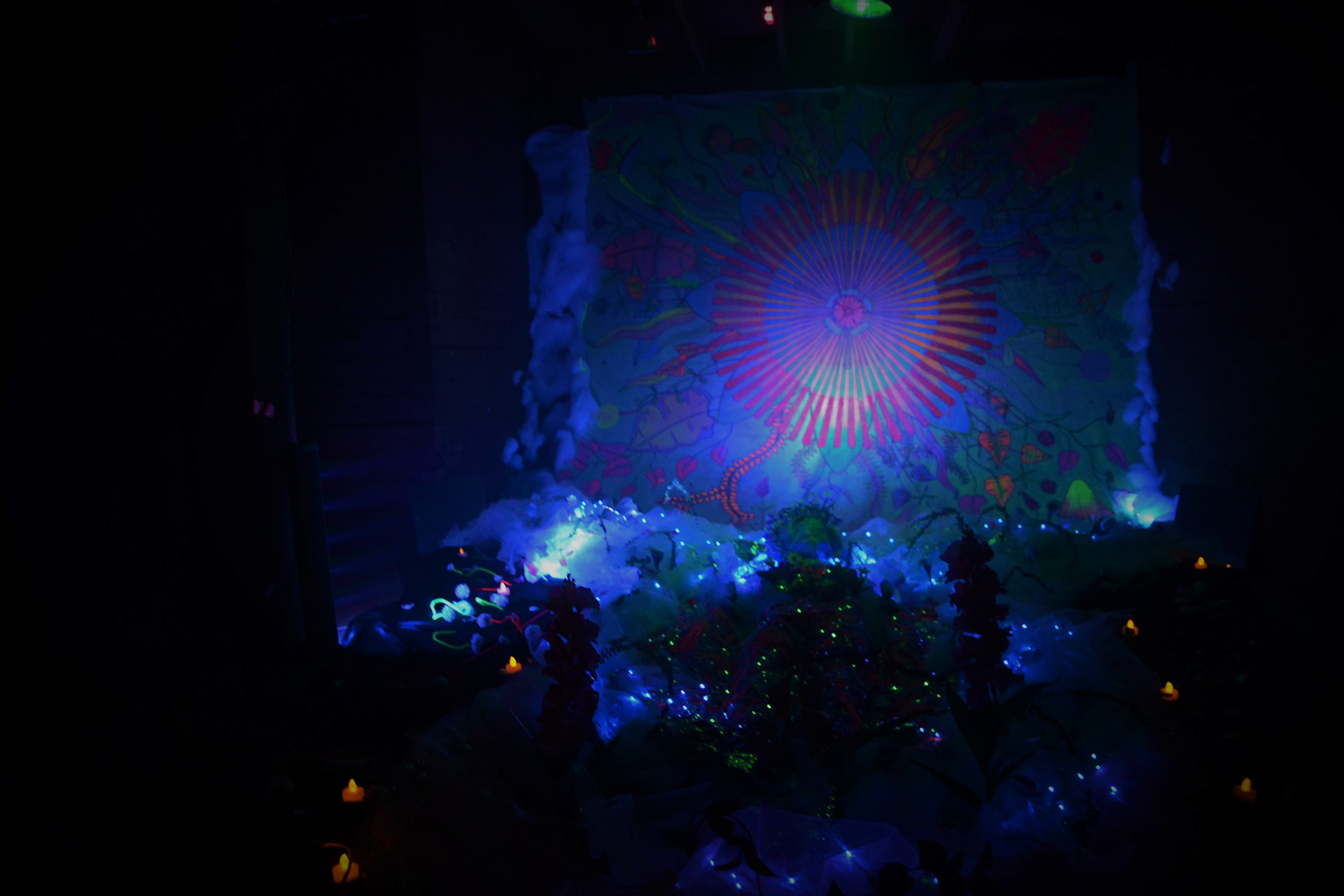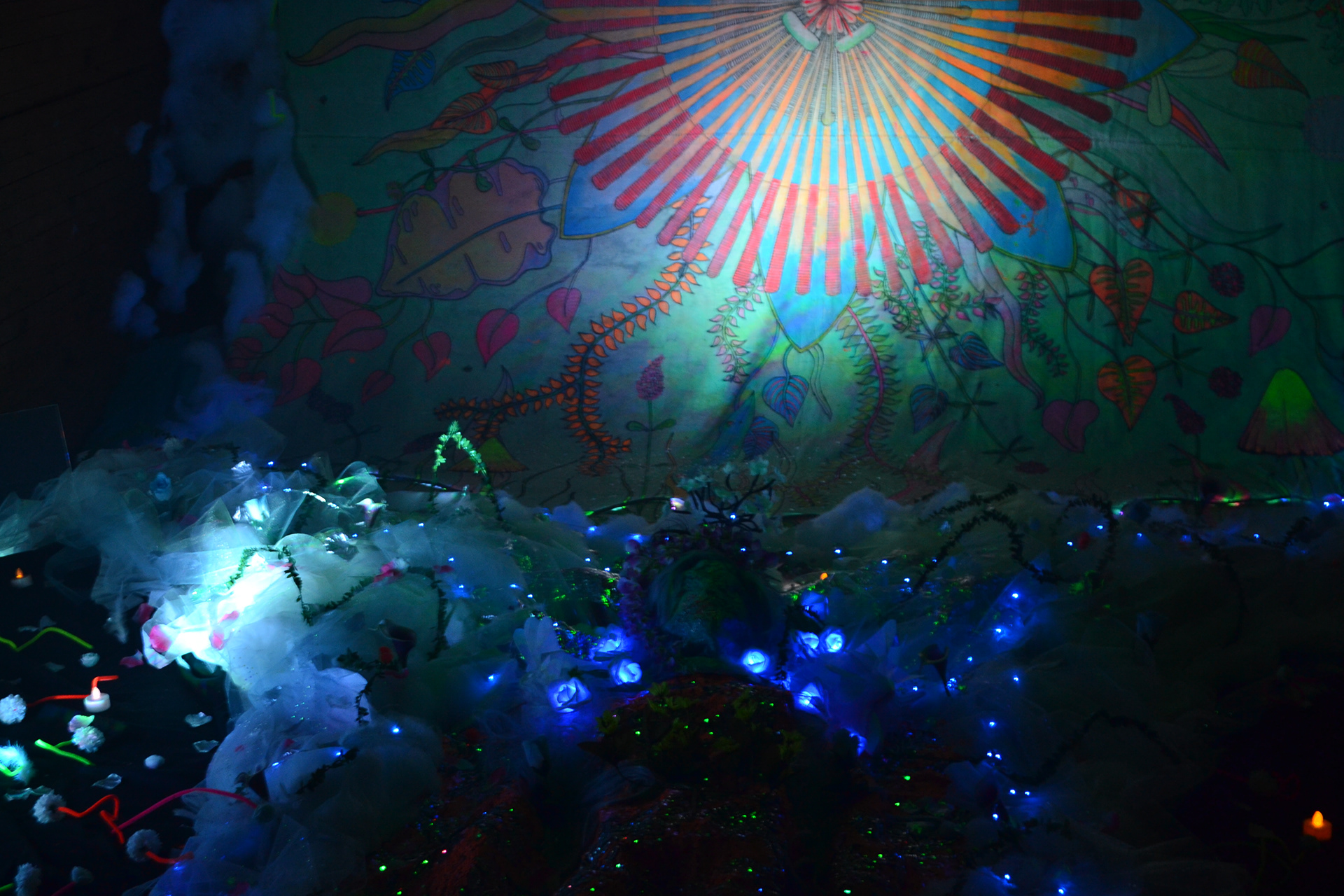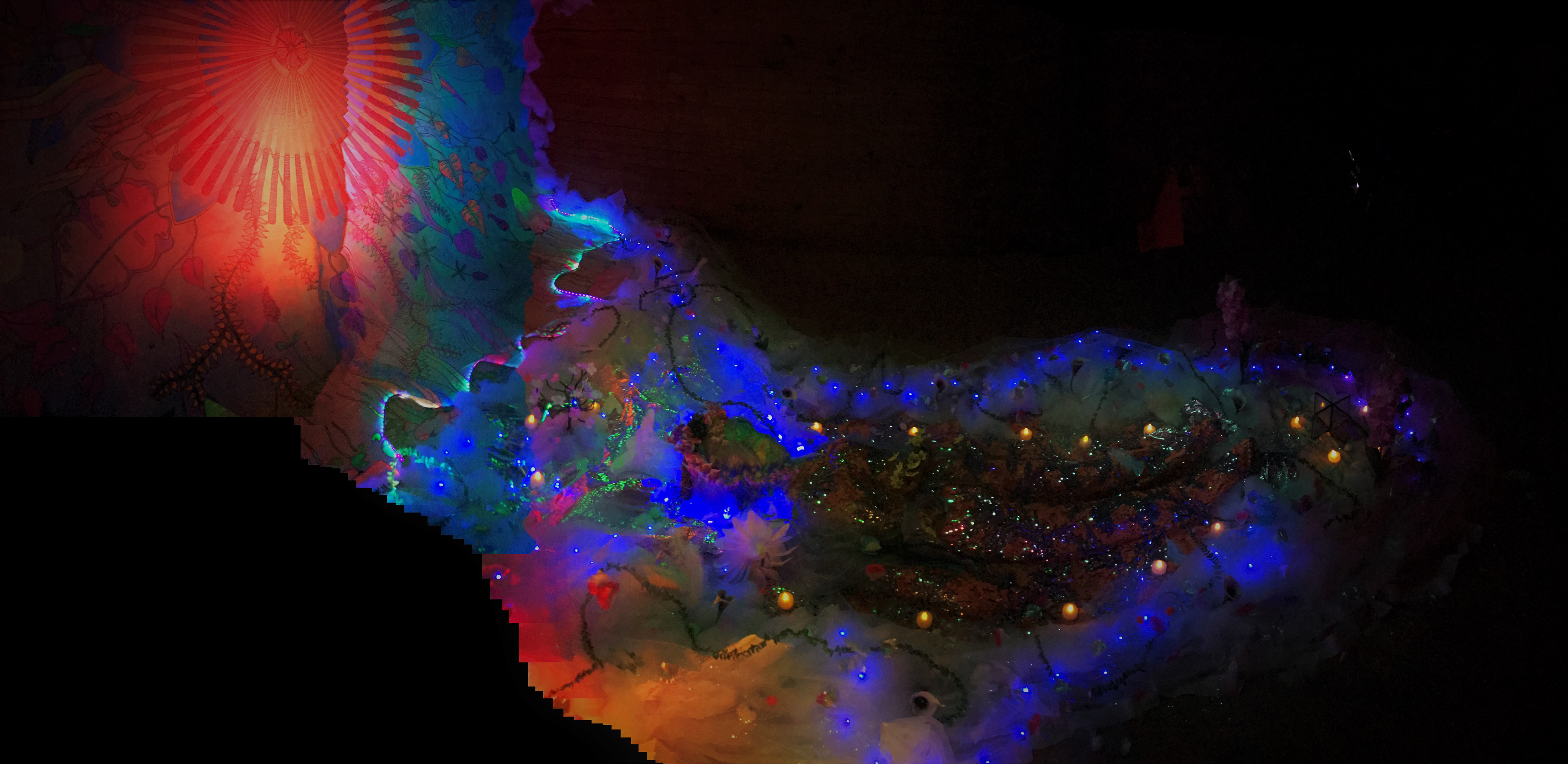 2017 HAUNTED MILL ARTISTS:
Matthew Schnepf and Munawar Ahmed