Together Together
Improvised Electronics Round Robin
The Improvised Electronics Round Robin serves as a platform for tool builders, artists and engineers to experiment in a performance based environment. Artists are to set up in a circle to play short interlocking sets in a clockwise fashion.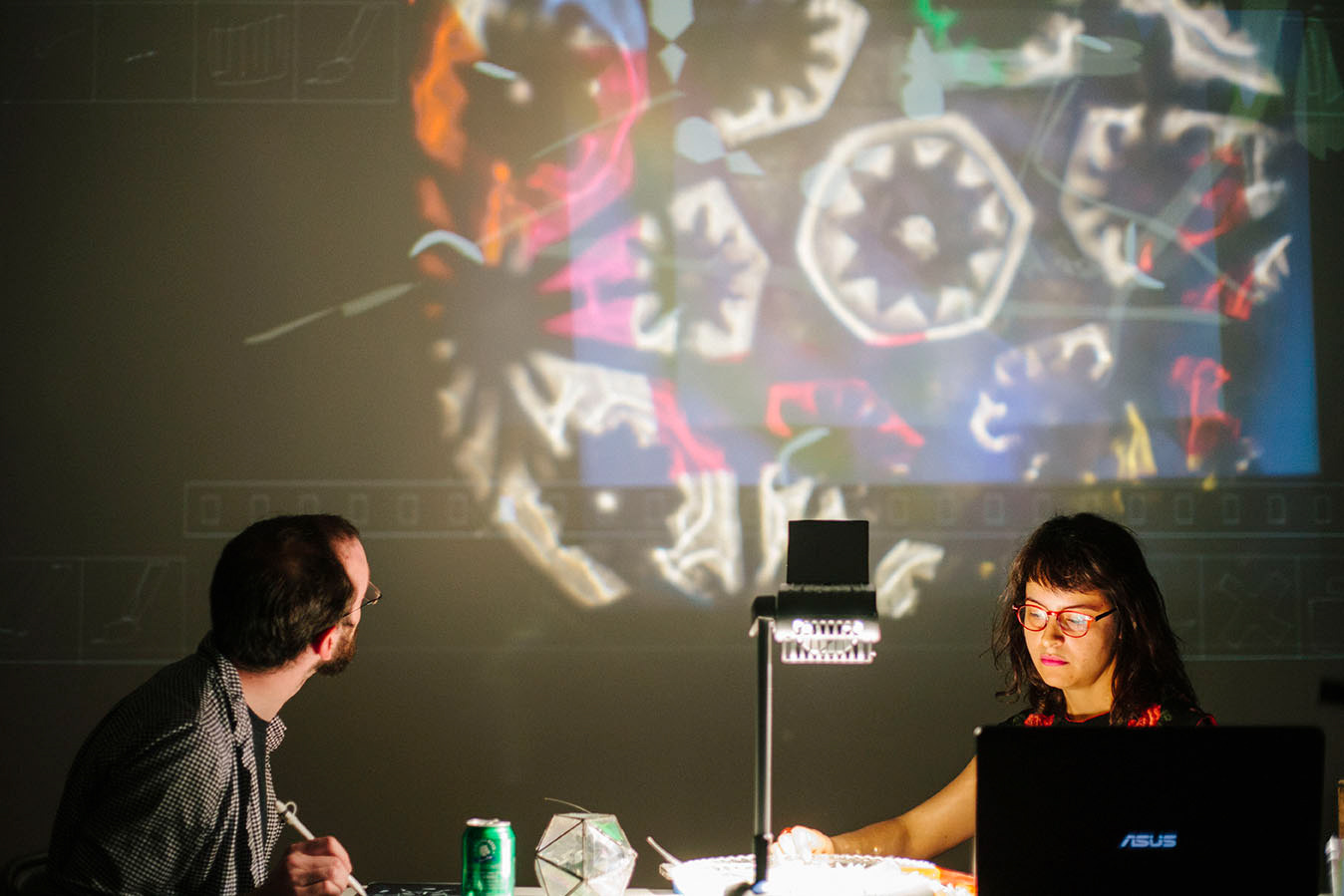 My main focus here is to show how different layers of light can create spaces and color. As far as my lens can get into the light, the colors define themselves as a single 2D geometrical shapes,  such as circles and lines. Glass is one of the most interesting sources to explore  light, just because it has the same properties as water. They are transparent and reflect light.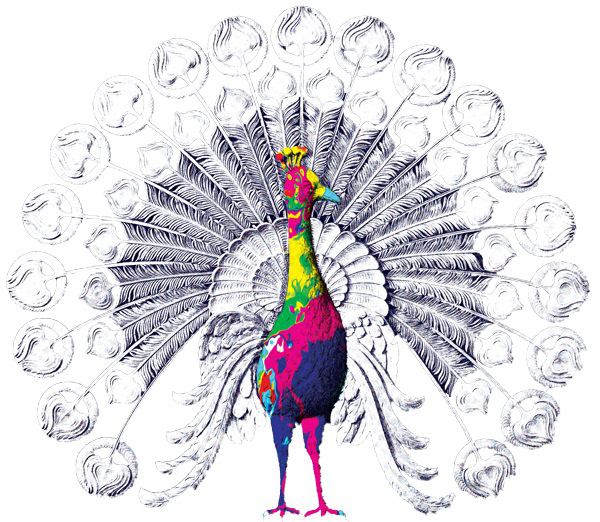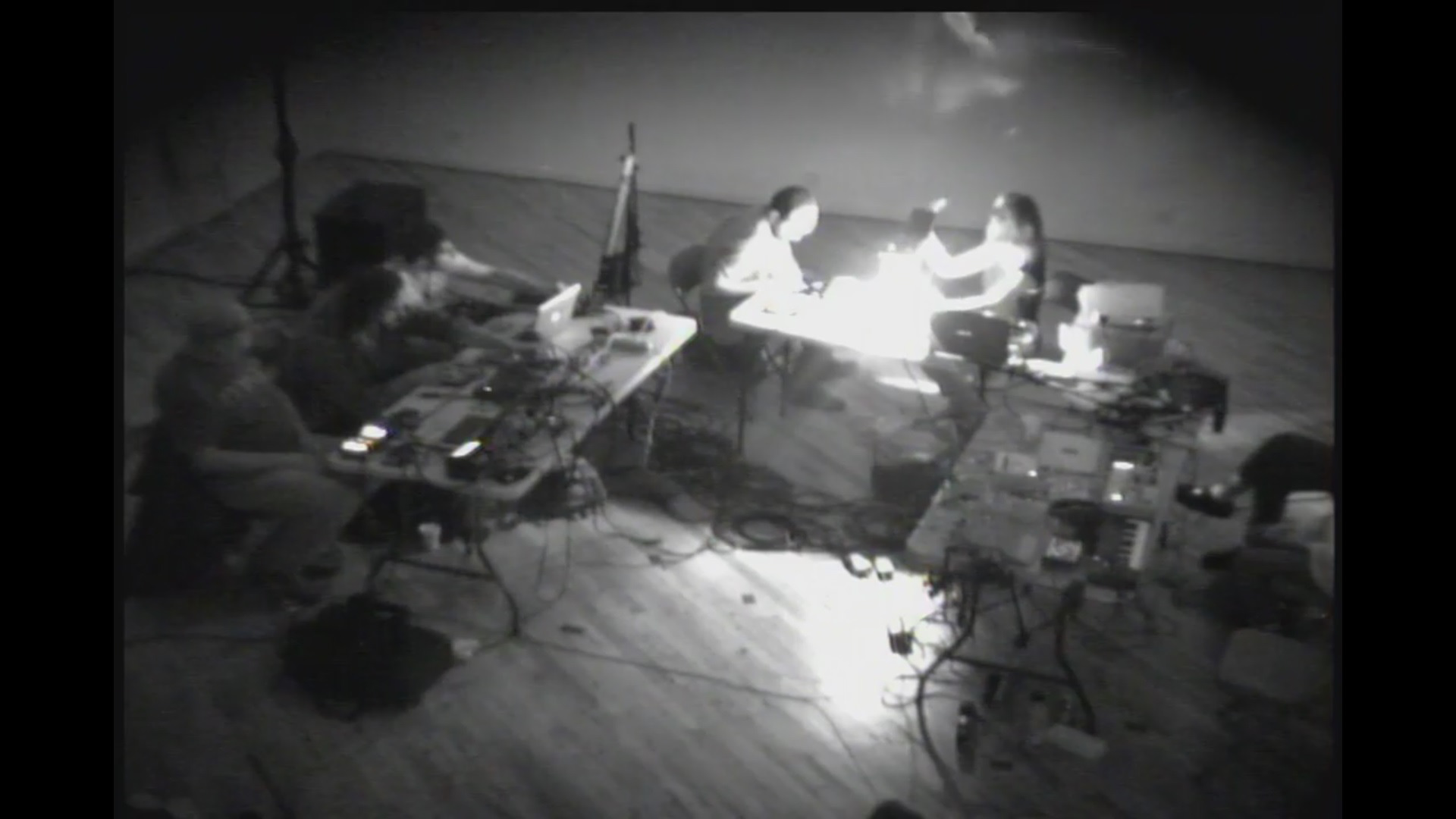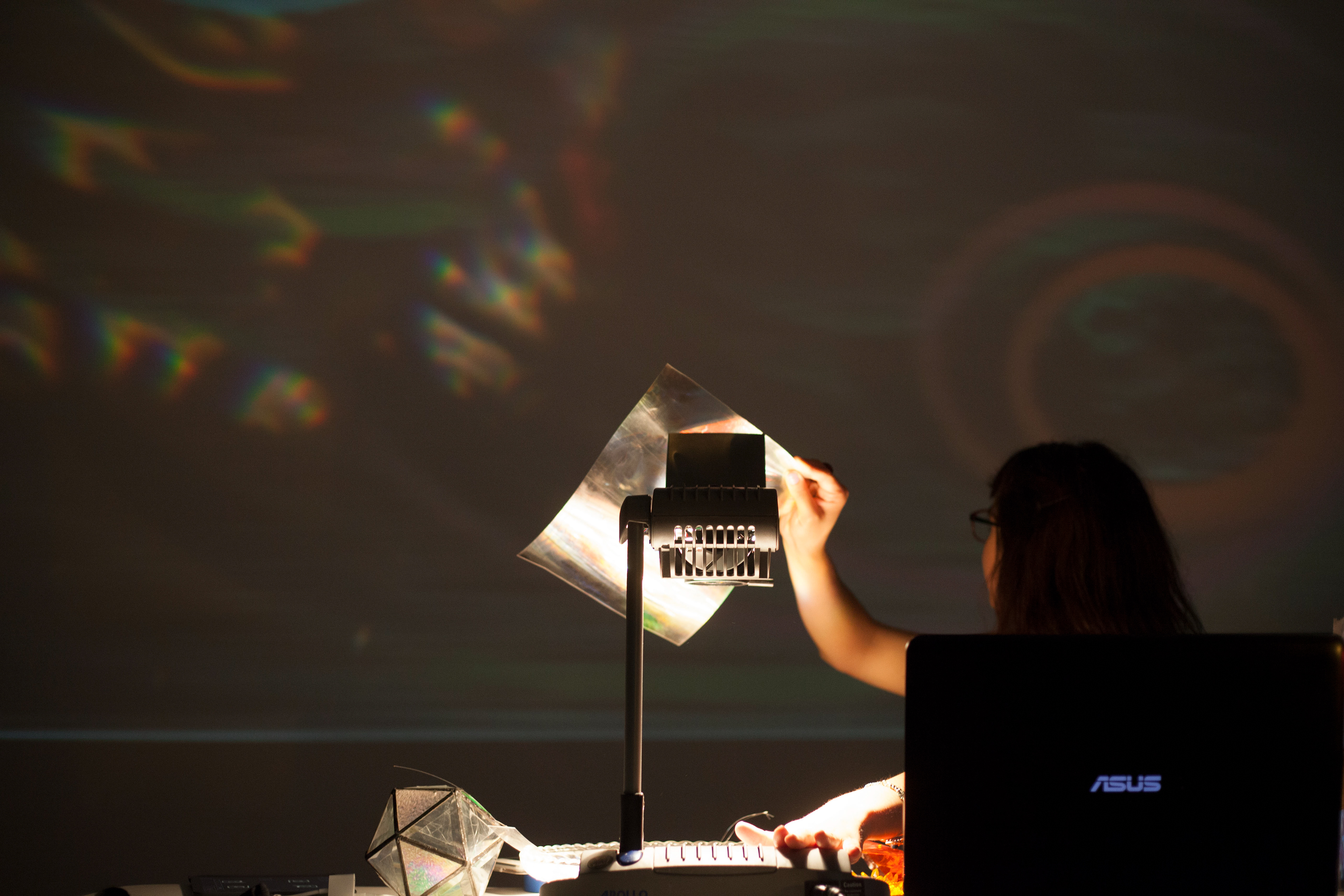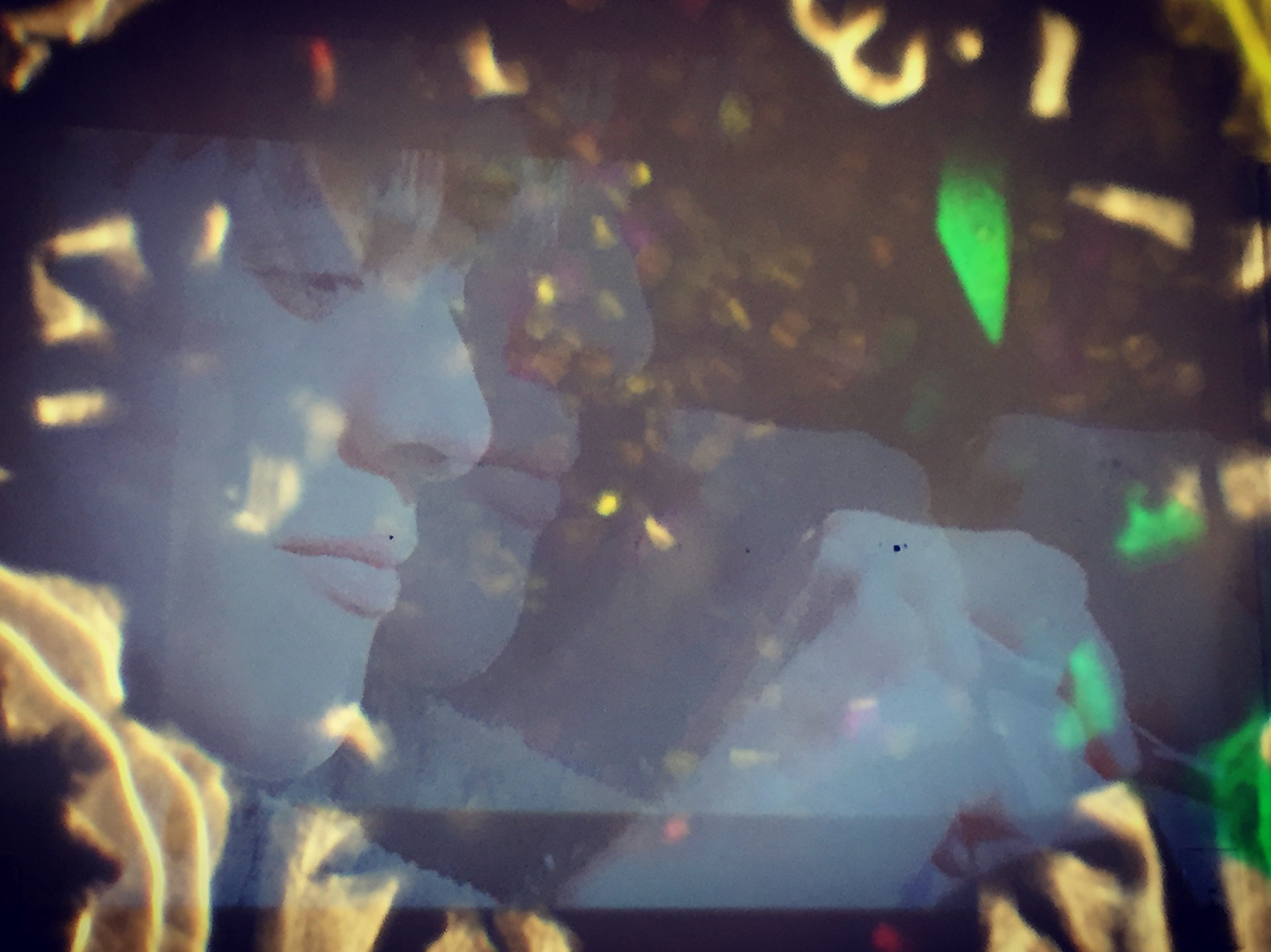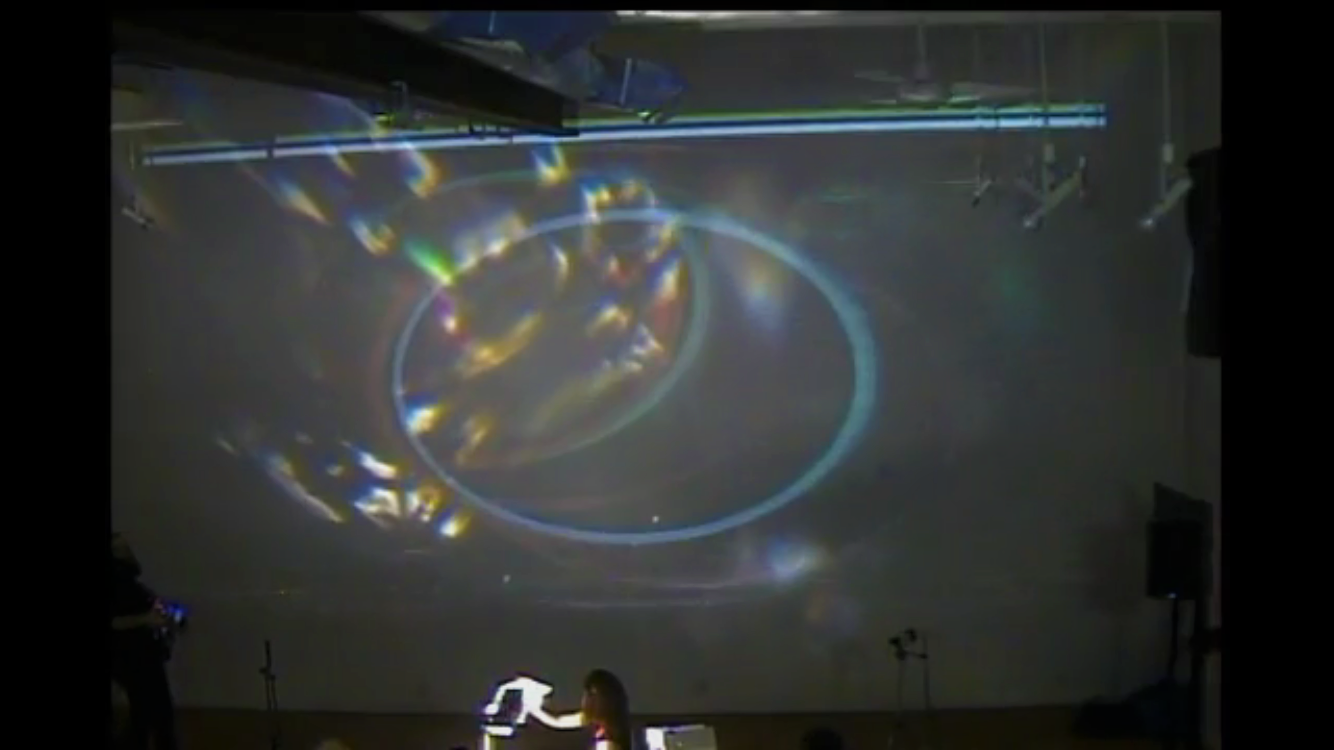 Confetti Machine:
Three Day Festival of Realtime Media Performance at Outpost Artists Resources
(Queens, NY) – Outpost Artists Resources is pleased to announce Confetti Machine, a realtime media festival occurring June 2-4 in Ridgewood, Queens.
Curated by Eric Barry Drasin, Confetti Machine is a celebration of realtime media performance and its community of practitioners.
Building on Drasin's curatorial program, the festival will showcase the diversity and breadth of emerging media performance in NYC and beyond. Over the course of three days, Confetti Machinewill feature 20+ performances, installations, and demonstrations by experimental sound and video artists, vocal choirs, generative string ensembles, and more.
Confirmed artists include: Anastasia Clarke, Brooklyn Zulu, David Linton, Naval Cassidy, Jonas Bers, Matt Romein, David and Tara Gladden, Pete Shapiro, David First, Camilla Padgitt-Coles, Fan Letters, Joshua Goldberg, Matthew Gantt, Valeria Haedo, Ulysses Popple, Jen Kutler, Brian McCorkle, Benton C Bainbridge, and Ashcan Orchestra.
Additionally, an evening of immersive intermedia ensembles will be announced soon. 

Eric Barry Drasin on Realtime Media:
"Realtime Media speaks to the instantaneous transformation of perception, and our power to make the hidden suddenly visible. Using custom tools, we manipulate the signals, data, and contextual meanings that define the networks of our society, sculpting a new method to hear and see. These exercises sharpen our critical faculties, illuminating the pervasive spectacle that subjugates our narrative to the benefit of those in power."
This presentation is made possible in part with public funds from mediaThe foundation and the New York State Council on the Arts' 2017 Electronic Media and Film Presentation Funds Grant program, administered by The ARTS Council of the Southern Finger Lakes, and Better, a crowdfunding tool for art, culture and activism.