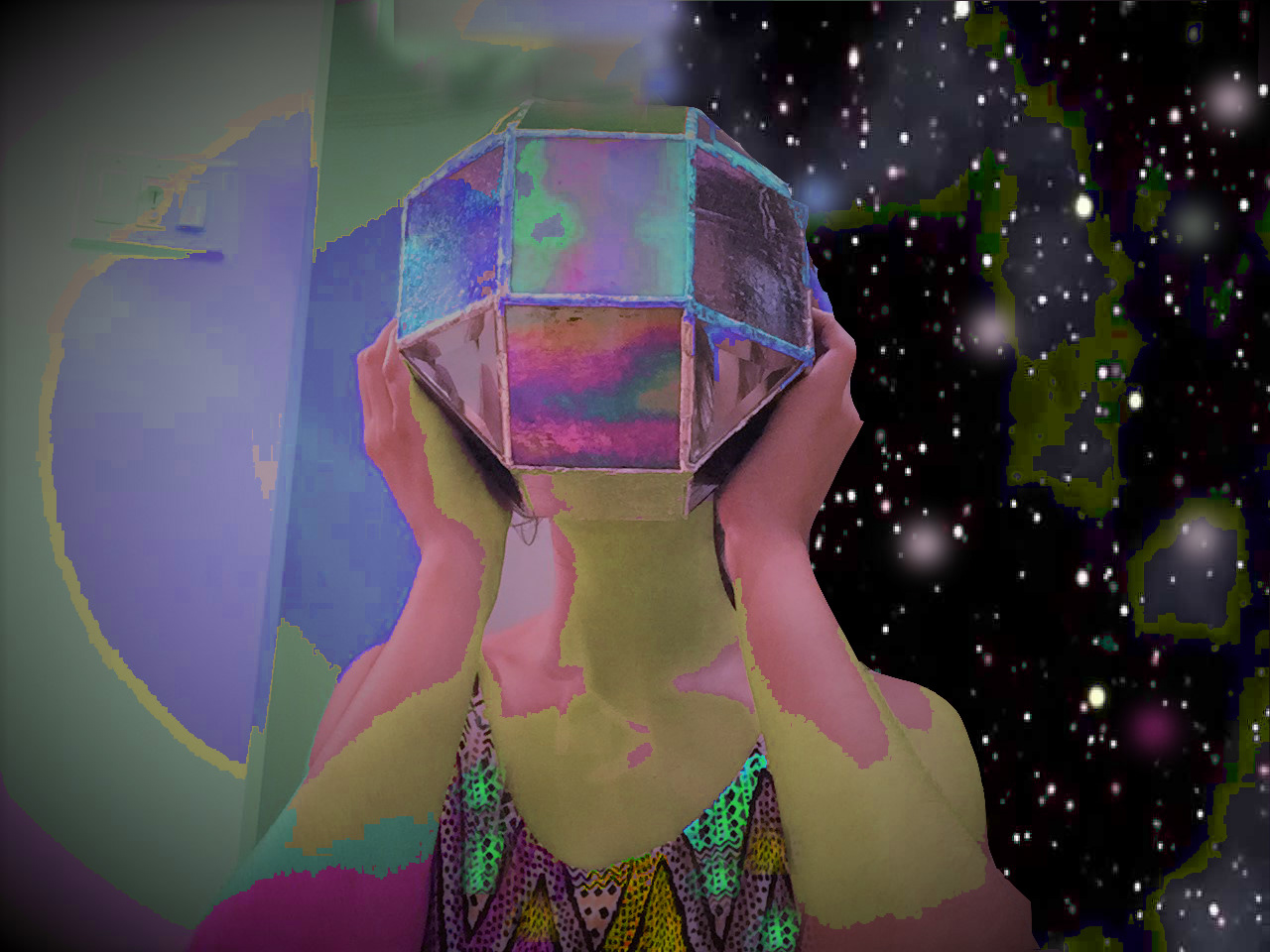 Valeria is a Brooklyn-based Visual Artist & Architect working in Glass-Metal Sculpturing, Installations, Scene Set Design, Video Art and Digital Images. With formal training in the school of Architecture in Buenos Aires, her work explores the dynamics between light, physic laws and matter to create new worlds though unique colorful shapes and spacial ambiances of infinite optical layers.

----******----
Vibration of light, refraction and abstract images are the root of my discipline. I create worlds of fantasy and idyllic landscapes through digital and analog media.

Drawing deep inspiration from geometry and mathematical proportions that appear in Nature,
I inform the organization of sculptural objects in space to create harmonic balance.

I've been constantly inspired by the golden ratio, which I have been working on using
stained-glass sculptures made from iridescent and beveled glass, thus creating a double
effect reflecting light and colors through space. These solids defined by Plato and
Archimedes are my referents to explore new shapes within the
glass media.
My passion and fascination with glass derives from its similarities with water; light and color can travel through both media, and both are also able to reflect it.
My intention is to generate an atmosphere where the beholder can find him/herself in a space
that expands their senses; somewhere both familiar and unknown - a place to discover
through associative memories.

Each exhibit is an immersive ritual where an unconscious connection is established between
the spectator and the spectacle. Though the use of abstract symbolism, people can relate
to their perceived visions, referring to a common symbolic language.

Since 2014 I've been involved in the Buenos Aires, Argentina-based art collective "Salvia
Divinorum", which I co-founded with Malva Molina and Mercedes Comesaña. Together we
investigate the psychedelic and mysterious elements of our natural world through the lens of
magic realism.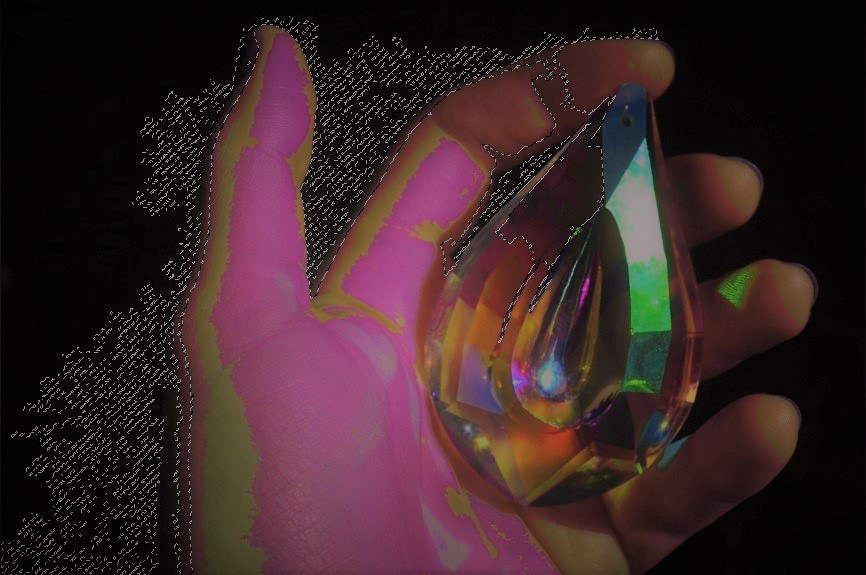 Valeria es Artista visual, Arquitecta y diseñadora de espacios escénicos con base en Brooklyn, NY trabajando en esculturas de vidrio y metal, instalaciones de arte, escenografías, proyecciones de vídeo e imagen digital. Con entrenamiento formal en la escuela de Arquitectura en Buenos Aires, su trabajo explora la relación entre color y refracción de luz, a través de diferentes materiales creando ambientes espaciales prismáticos de infinitas capas ópticas.
******

Los colores y vibraciones de luz son las raíces de mi disciplina, recreo mundos fantásticos y paisajes Edénicos a traves del uso de medios analogos y digitales. 
Desde el cominezo de mis estudios he sentido una profunda atracción por la geometría y las proporciones matemáticas que aparecen en la naturaleza, ellas me permiten organizar los objetos en un armónico equilibrio espacial 

Cada exposición es un ritual donde se establece una conexión inconsciente entre el espectador y el espectáculo. Mi intención es crear atmósferas donde el espectador pueda encontrarse en un espacio que expanda sus sentidos, un lugar familiar y desconocido a la vez, donde se descubre a través de memorias asociativas. 

Ultimamente he estado colaborando con varios artistas en la ciudad de Nueva York explorando nuevos diálogos sobre vídeos analógicos y digitales para conciertos de música en vivo, festivales y exposiciones, de modo tal que las projciones a traves de cristales se deslizan en varios ángulos de la arquitectura disponible. 

Desde 2014 trabajo junto al colectivo de arte "Salvia Divinorum", Cofundado con las artistas Malva Molina y Mercedes Comesaña en Buenos Aires. Hemos participado en diferentes espectáculos de arte, videos musicales y conciertos de música en vivo a nivel nacional e internacional.